derrick rose wallpaper bulls.
oh, and if the internet provider is giving you the run-around.
http://www.ip-adress.com/

go here, type in the IP address and it'll tell you exactly where the server is that they are connected to. It gives you the IP latitude and IP longitutde.

tell them that it is being connected at this server location and they'll be able to location exactly which hub it's being connected at and .. yea. trace the burgulars home down..

Now that just doesn't work for me either. It's saying I'm in Oxford. :confused:
---
chicago bulls derrick rose
The goal of post votes is to identify the comments that others most agree with or appreciate seeing.Do we need to know this? At least disable it for PRSI.

It is against forum rules to simply reply "+1": what on earth is the difference between that and clicking a button to say "+1"?
---
chicago bulls derrick rose
vixapphire
Jan 15, 03:29 PM
While I thought the movie rental idea is a good one, the pricing is way off-base.

Why should I have to pay $4 to rent a new-release movie I can only watch within a 24 hour window, when I can go to Blockbuster, pay the same $4, and watch the film over several days if I want to (grace period included)?

For my $4 at Blockbuster, I pay for the real estate, the electricity, and all the employees working there, not to mention use of the little plastic disc, and the company gets some profit to boot. If Apple wants to convince me that they need the same amount of money just to park the compressed file on a server somewhere, they'll have to try a little harder. This pricing scheme reeks...

I see an iPhone-like price reduction in the near future, when the rental idea stalls out of the gate. People aren't that stupid, Stevo.
---
derrick rose wallpaper chicago
flopticalcube
Apr 18, 07:30 PM
As a sinister lefty, I take umbrage in the comparison of persecution of homosexuals and that of left handed people. We are looking at orders of magnitude difference, particularly in the last 2 millennia.
---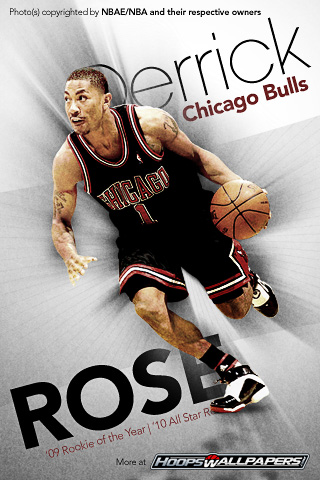 chicago bulls derrick rose
Product is designed to help people realize value.
I mean it's taken them this long to work that out.
---
chicago bulls derrick rose
chrisd1974
Apr 21, 09:55 AM
Thank God (or should I say Demi-god :) ) that you closed this post down earlier. I promise to not try and engage the Brit or the Irishman in a conversation ever again!

Wait a minute! I was drunk when I wrote my posts - what's your excuse! May I refer you to the following section of the MacRumors 'rules for appropriate debate'.

Insults. Slurs and insults against groups of people based on negative-stereotyping and obvious generalizations fall into the category of trolling and will be treated as such.

The Brit and the Irishman?!? :eek: :eek: Bigot! (look it up)

PS - I'm only kidding, go have a sit down.

Have a nice day.
---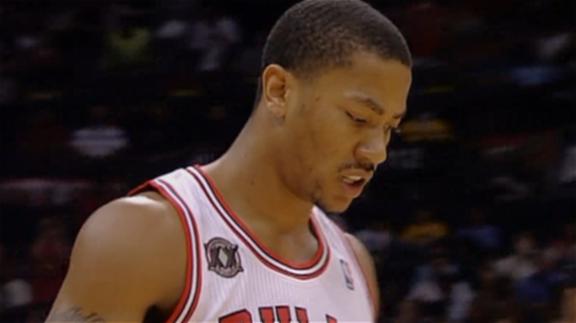 chicago bulls derrick rose
scottsjack
Mar 28, 05:52 PM
Seriously Apple, how soon until the app store is the only way to install apps on your mac?

If it's going to happen I hope it's soon. Photoshop CS5.5/6.0 will be out soon and I need to decide which platform will be my main one. It could go either way over the long term. My copy of PS CS3 for Windows will have to be updated to the next release in order to maintain upgrade privileges for Windows.
---
chicago bulls derrick rose
Good feature! The look doesn't match much of the rest of the forum theme, though.

Quick edit: what now? Can we filter a thread for only positive posts? Only posts above N points? Can we search for posts above a certain rating?
---
chicago bulls derrick rose
If they are real, following the iPad style of back.

Missing a flash though, which is a consistent rumour.
---
chicago bulls derrick rose
andrewbecks
May 2, 08:55 PM
Really its not brain surgery.

Windows 1.0, 2.0, 3.0, 4.0, XP (5.0), Vista (6.0), Windows 7 (7.0).

Actually, if I'm not mistaken, I believe that Windows 7 is actually version 6.1.

v1: Windows 1.0
v2: Windows 2.0
v3: Windows 3.x, Windows NT 3.1
v4: Windows 95 (4.0.x), Windows NT 4 (also 4.0.x), Windows 98 (4.1.x), Windows ME (4.9)
v5: Windows 2000 (5.0.x), Windows XP (5.1.x), Windows XP 64-bit (5.2.x)
v6: Windows Vista (6.0.x), Windows 7 (6.1.x)

Don't ask me why--seems a bit illogical to me. Especially since, at some point, they'll likely have a v7.x and it will likely create additional confusion.

Wikipedia has a little more detail on this:
There has been some confusion over naming the product Windows 7, while versioning it as 6.1 to indicate its similar build to Vista and increase compatibility with applications that only check major version numbers, similar to Windows 2000 and Windows XP both having 5.x version numbers. http://en.wikipedia.org/wiki/Windows_7
---
chicago bulls derrick rose
Axemantitan
Apr 5, 03:12 PM
The McRib is back!

(Just kidding, I hate McDonalds.)
---
derrick rose wallpaper chicago
Wirelessly posted (Mozilla/5.0 (iPhone; U; CPU iPhone OS 4_1 like Mac OS X; en-us) AppleWebKit/532.9 (KHTML, like Gecko) Version/4.0.5 Mobile/8B117 Safari/6531.22.7)

Despite the source of the image being not 100% trusted, this seems to be most accurate sounding rumour. Although I do not think that it will be called iPhone 4S as this will mess with the versioning numbers because the one after the 4S/5 would be 6.
---
chicago bulls derrick rose
It is going to sell for that much above MSRP, according to some dealers.

So expect to fork out 50-60k for a Volt the first 6-18 months.

GM needs to smack those dealers in the head. This is part of the reason why I am for manufactures opening corporate dealerships.
---
chicago bulls derrick rose
Rooskibar03
Apr 6, 12:36 PM
Grill Top Smoker from William Sonoma:

http://www.williams-sonoma.com/wsimgs/rk/images/dp/wcm/201105/0014/img3m.jpg

I've been wanting to get a smoker but just cannot justify the cost and time needed to make it happen. I'm hoping this gets me the fix I need.
---
chicago bulls derrick rose
NoSmokingBandit
Nov 17, 02:48 PM
I could try it but i dont know how to enable it :/ I have a pair of glasses somewhere around here.

I hated W@W and MW2, but Black Ops is much better. Its not near as awesome as COD4 (few games will ever be that good, imo), but its the best since then.
---
chicago bulls derrick rose
snberk103
Apr 15, 12:29 PM
While this is true, we can't allow that technicality to wipe the slate clean. Our security as a whole is deficient, even if the TSA on its own might not be responsible for these two particular failures. Our tax dollars are still going to the our mutual safety so we should expect more.

As I said, I understood the point you were trying to make. But.... you can't take two non-TSA incidents and use those to make a case against the TSA specifically. All you can do is say that increased security, similar to what the TSA does, can be shown to not catch everything. I could just as easily argue that because the two incidents (shoe and underwear bombers) did not occur from TSA screenings then that is proof the TSA methods work. I could, but I won't because we don't really know that is true. Too small a sample to judge.

Well when a fanatic is willing to commit suicide because he believes that he'll be rewarded in heaven, 50/50 odds don't seem to be all that much of a deterrent.

Did you not read my post above? Or did you not understand it? Or did I not write clearly? I'll assume the 3rd. Past history is that bombs are not put on planes by lone wolf fanatics. They are placed there by a whole operation involving a number of people... perhaps a dozen, maybe? The person carrying the bomb may be a brainwashed fool (though, surprisingly - often educated) - but the support team likely aren't fools. The team includes dedicated individuals who have specialized training and experience that are needed to mount further operations. The bomb makers, the money people, the people who nurture the bomb carrier and ensure that they are fit (mentally) to go through with a suicide attack. These people, the support crew, are not going to like 50/50 odds. Nor, are the support teams command and control. The security forces have shown themselves to be quite good at eventually following the linkages back up the chain.

What's worse is that we've only achieved that with a lot of our personal dignity, time, and money. I don't think we can tolerate much more. We should be expecting more for the time, money, and humiliation we're putting ourselves (and our 6 year-old children) through.
You are right. There has been a cost to dignity, time and money. Most of life is. People are constantly balancing personal and societal security/safety against personal freedoms. In this case what you think is only part of the balance between society and security. You feel it's too far. I can't argue. I don't fly anymore unless I have to. But, I also think that what the TSA (and CATSA, & the European equivalents) are doing is working. I just don't have to like going through it.

....
Your statistics don't unequivocally prove the efficacy of the TSA though. They only show that the TSA employs a cost-benefit method to determine what measures to take.
Give the man/woman/boy a cigar! There is no way to prove it, other than setting controlled experiments in which make some airports security free, and others with varying levels of security. And in some cases you don't tell the travelling public which airports have what level (if any) of security - but you do tell the bad guys/gals.

In other words, in this world... all you've got is incomplete data to try and make a reasonable decisions based on a cost/benefit analysis.
Since you believe in the efficacy of the TSA so much, the burden is yours to make a clear and convincing case, not mine. I can provide alternative hypotheses, but I am in no way saying that these are provable at the current moment in time.
I did. I cited a sharp drop-off in hijackings at a particular moment in history. Within the limits of a Mac Rumours Forum, that is as far as I'm going to go. If you an alternative hypothesis, you have to at least back it up with something. My something trumps your alternative hypothesis - even if my something is merely a pair of deuces - until you provide something to back up your AH.

I'm only saying that they are rational objections to your theory.
Objections with nothing to support them.

My hypothesis is essentially the same as Lisa's: the protection is coming from our circumstances rather than our deliberative efforts.
Good. Support your hypothesis. Otherwise it's got the exactly the same weight as my hypothesis that in fact Lisa's rock was making the bears scarce.

Terrorism is a complex thing. My bet is that as we waged wars in multiple nations, it became more advantageous for fanatics to strike where our military forces were.
US has been waging wars in multiple nations since.... well, lets not go there.... for a long time. What changed on 9/11? Besides enhanced security at the airports, that is.
Without having to gain entry into the country, get past airport security (no matter what odds were), or hijack a plane, terrorists were able to kill over 4,000 Americans in Iraq and nearly 1,500 in Afghanistan. That's almost twice as many as were killed on 9/11.
Over 10 years, not 10 minutes. It is the single act of terrorism on 9/11 that is engraved on people's (not just American) memories and consciousnesses - not the background and now seemingly routine deaths in the military ranks (I'm speaking about the general population, not about the families and fellow soldiers of those who have been killed.)

Terrorism against military targets is 1) not technically terrorism, and b) not very newsworthy to the public. That's why terrorists target civilians. Deadliest single overseas attack on the US military since the 2nd WW - where and when? Hint... it killed 241 American serviceman. Even if you know that incident, do you think it resonates with the general public in anyway? How about the Oklahoma City bombing? Bet you most people would think more people were killed there than in .... (shall I tell you? Beirut.) That's because civilians were targeted in OK, and the military in Beirut.

If I were the leader of a group intent on killing Americans and Westerners in general, I certainly would go down that route rather than hijack planes.
You'd not make the news very often, nor change much public opinion in the US, then.

It's pretty clear that it was not the rock.
But can you prove it? :)

Ecosystems are constantly finding new equilibriums; killing off an herbivore's primary predator should cause a decline in vegetation.
I'm glad you got that reference. The Salmon works like this. For millennia the bears and eagles have been scooping the salmon out of the streams. Bears, especially, don't actually eat much of the fish. They take a bite or two of the juiciest bits (from a bear's POV) and toss the carcass over their shoulder to scoop another Salmon. All those carcasses put fish fertilizer into the creek and river banks. A lot of fertilizer. So, the you get really big trees there.

That is not surprising, nor is it difficult to prove (you can track all three populations simultaneously). There is also a causal mechanism at work that can explain the effect without the need for new assumptions (Occam's Razor).

The efficacy of the TSA and our security measures, on the other hand, are quite complex and are affected by numerous causes.
But I think your reasoning is flawed. Human behaviour is much less complex than tracking how the ecosystem interacts with itself. One species vs numerous species; A species we can communicate with vs multiples that we can't; A long history of trying to understand human behaviour vs Not so much.

Changes in travel patterns, other nations' actions, and an enemey's changing strategy all play a big role. You can't ignore all of these and pronounce our security gimmicks (and really, that's what patting down a 6 year-old is) to be so masterfully effective.
It's also why they couldn't pay me enough me to run that operation. Too many "known unknowns".

We can't deduce anything from that footage of the 6 year old without knowing more. What if the explosives sniffing machine was going nuts anytime the girl went near it. If you were on that plane, wouldn't you want to know why that machine thought the girl has explosives on her? We don't know that there was a explosives sniffing device, and we don't know that there wasn't. All we know is from that footage that doesn't give us any context.

If I was a privacy or rights group, I would immediately launch an inquiry though. There is a enough information to be concerned, just not enough to form any conclusions what-so-ever. Except the screener appeared to be very professional.
---
chicago bulls derrick rose
MichaelLatta
Sep 12, 12:43 AM
Any chance that in all this movie related presentation there is an MBP with Core 2 Duo and Blu-Ray burner? that would be one hot movie producing computer.
---
derrick rose wallpaper chicago
MBAir is too expensive. I was looking for something from Apple to be around the price point I can get a ThinkPad X61 from Lenovo.

It's nice that it fits in an envelope, but that just makes me think it could be too easily damaged traveling in a bag everyday (e.g. too thin).

I like the weight though. It's too bad that Apple couldn't get the MacBooks to be in the weight range.

I can understand why Apple has it in that price range though. You are paying for the smaller Core 2 Duo and the size. They are eyeing the laptops like the Sony's and the Panasonic's. Those are priced in this range too.
---
Chicago Bulls Derrick Rose
WestonHarvey1
Jul 21, 12:51 PM
You seem to have missed the "... MORE than iPhone 3gs" part.

A better antenna should drop FEWER calls (unless there's a flaw)

You don't get the real picture about performance from that average. What are the call drop numbers when people don't "hold it wrong"? Let's say they were 50 fewer on the 4. That would indicate a massively improved overall antenna design. So you'd have an antenna that holds on to calls about exactly as well on average, with the *ability to greatly exceed previous performance depending on use*. That can't be ignored.

And not all dropped calls are signal related. Some are capacity related and we have no idea how AT&T runs those numbers.
---
---
And people kept telling me that OSX and iOS weren't going to merge in any meaningful manner for years ahead, if ever. Yeah right. I'd bet the one after this has them nearly fully merged and I mean towards iOS for the most part. OSX will be dumbed down to the lowest common brain cell and you won't be able to get free/open software anymore. It'll have to come through the App Store or not at all. Wait and see. That is the point I'll be moving on.

Yep, you are 100% right. Apple will turn us all into 1984 mindless drones and force us to suckle at their App Store teet.

http://urbanflyventures.com/wp-content/uploads/2009/10/Its-A-Conspiracy.jpg
---
rtdgoldfish
Mar 24, 12:44 AM
Does anyone out there know where Connect360 saves its log to?? I have the setting enabled for "Detailed Logging (Debug Mode)" turned on but I can't seem to find where it is located on my HD. This would really be helpful since I am not sitting at my laptop 24/7 waiting for this idiot to connect to my network.

Thanks!
---
MacRumors
Jul 21, 09:01 AM
http://www.macrumors.com/images/macrumorsthreadlogo.gif (http://www.macrumors.com/iphone/2010/07/21/apple-targets-nokia-with-new-signal-attenuation-video/)
http://images.macrumors.com/article/2010/07/21/095823-nokia_signal_attenuation.jpg
:: Comments removed due to my stupidity :: Thanks for the info/tip, though, iMeowbot!!
---